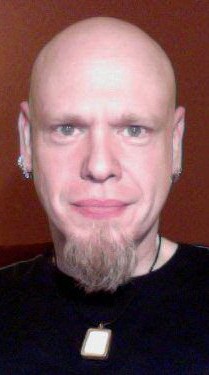 Jason Miller has been a critically acclaimed singer, songwriter and voice actor for many years before realizing his life-long dream of owning and operating his own studio facility.
Besides founding the internationally acclaimed rock band Godhead, as a songwriter or producer Jason has worked with artists as varied as Bryan McKnight, Marilyn Manson, Mya, Bret Michaels, Nate Dogg, Rev Theory, Psyclon 9, Ben Moody (Evanescence), Jacoby Shaddix (Papa Roach) and Drew Tabor. He's written theme songs for The Disney Channel, ABC Family, Geek and Sundry, Stan Lee's World of Heroes and has had multiple song placements on HBO, SyFy, CBS and FOX.
As a voice actor, Jason has appeared in video games such as World of Warcraft, Diablo III, Super Street Fighter 4, Street Fighter vs. Tekken, Final Fantasy XIV: A Realm Reborn, and animated features such as Avatar: The Last Airbender, Batman: The Brave and the Bold, Code Geass, Yu-Gi-Oh, Moribito: Guardian of the Spirit, Nura: Rise of the Yokai Clan, One Piece and Wolf Children.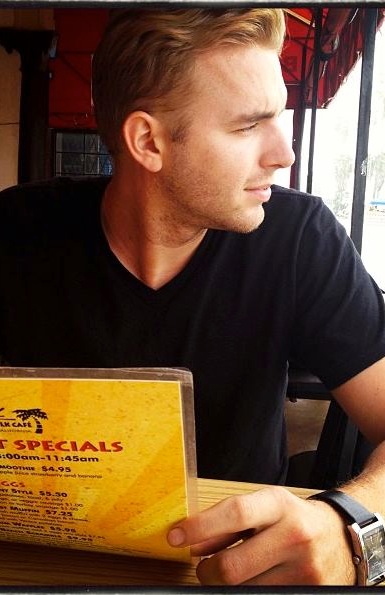 A graduate of the recording program at the Musicianís Institute in Hollywood, CA, Derek is the head engineer at Central Command Studios. In his brief career, Derek has already worked with musical legends Don Was, Todd Rundgren, Steve Lukather, Vinnie Colaiuta, Joe Bonamassa and Nikka Costa. Heís engineered sessions at Ocean Way, Paramount and Jim Henson studios. As an ADR engineer, Derek has been the head engineer on countless video game, motion picture and animation sessions at Central Command Studios.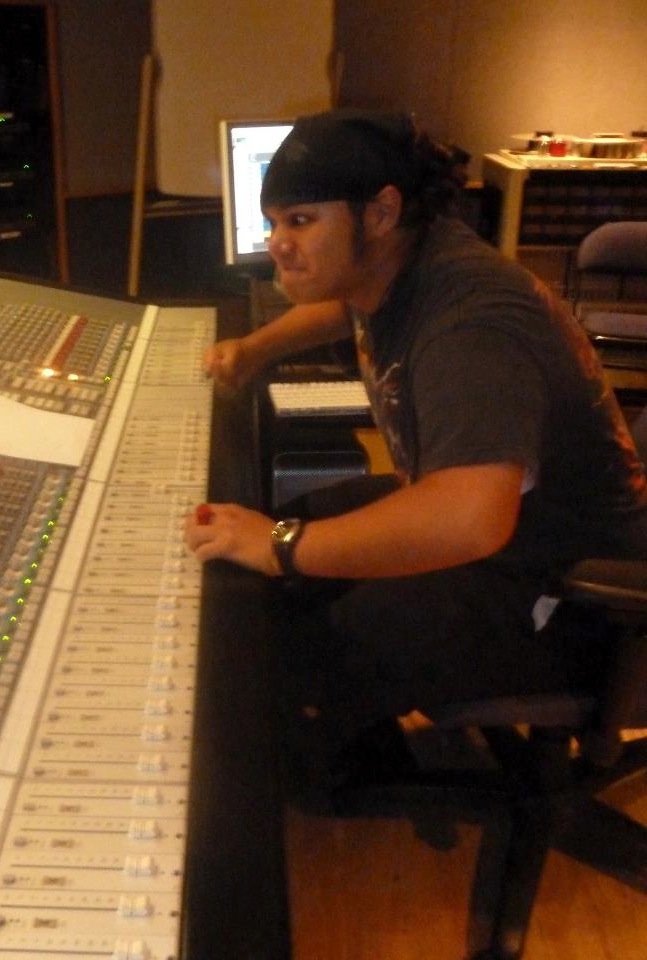 Geoff is an engineer and multi instrumentalist that has been working with Jason and Central Command Studios since 2011. Also as a programmer/composer, he works with artists that come in to help build their tracks from scratch and bring them to life. He is well versed in a wide variety of genres, including Rock, Pop, Country, Rap/Hip-Hop, Electronic, and Heavy Metal. As an ADR engineer, he has worked as head or assistant engineer on many of the video game and anime sessions at Central Command. Geoff is a graduate of the recording program at the Musicianís Institute in Hollywood, CA.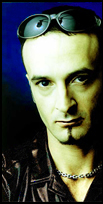 Julian Beeston has been a successful producer, mixing and remixing engineer for many years as well as earning acclaim as a programmer and songwriter.

Former member of the influential British industrial band Nitzer Ebb, Julian has progressed through many genres and styles of modern music as not only as a composer and producer but as a remixer, giving his signature style to projects such as Bob Marley, Sister Sledge and Donna Summer.
He has produced and worked with many up and coming artists such as , Gravity Kills, KMFDM, Godhead, and recently produced material for Keanu Reeves. Some of the major heavyweights in the music industry have benefited from his deft engineering, production and programming skills too, including Billy Idol, and movie soundtrack King, Giorgio Moroder.

He is currently working on a major music production for release in China and Hong Kong later this year and is very experienced in dealing with the Asian marketplace, it's traditions, customs and what is expected.

Julian has also produced a stream of music for national TV commercials including Mitsubishi, Ford, Lexus and Chrysler /Jeep along with trailers for Universal, Miramax and 20th Century Fox. and has recently finished work on the acclaimed independent movie, Pact, which has been highly praised for it's sound design and music content.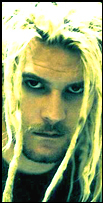 Ullrich Hepperlin ( a.k.a. [the] method ) is a creative workhorse with an endless spectrum of eclectic styles and inspiration.
As a composer, producer and programmer he has helped many solo artists find their own sound and unique niche, as well as brought the international recording artist gODHEAD critical acclaim and respect all over the world.
His credits include :
plays an immense variety of instruments
programmer / songwriter for the successfully eclectic rock band gODHEAD
contributions to numerous gold-selling movie soundtracks
produced and collaborated on projects of virtually ANY style of music.
scored music for a variety of TV commercials, shows and trailers.